Hi everyone!
For those who don't know me yet, I'm Omar and I fell in love with Tax Lien and Tax Deeds just a couple of years ago.
Today I want to introduce you to a very special friend of mine.
But let's start from the beginning. In May 2019 I took an awesome online course on Tax Liens and TaxDeeds, and within the end of the month I opened my first company in the US, and my journey into the tax liens and tax deeds world started!
What you don't know is that at that time I was an employee and I had no idea of what it was to become an entrepreneur, but I felt the magic and did my first step forward.
You know that little voice in your head that whispers "Omar, what the hell are you doing? Until yesterday you even knew the meaning of Real Estate…aren't you biting off more than you can chew?"
All my studies on self-improvement and financial freedom, however, learned me that most of the times those voices are just what they are…."little voices", your mind tricks you going in self defence mode and try to sabotage you dreams, overcome frear is sometimes difficult but absolutly neccessary if you want to achieve your goals. This time though I was determined, there were just many positive signs, and the vibe I felt made me confortbable to take the first step, so I put my heart and soul into it.
"Ok, I got my Tax Deeds course, and now what?" (kept repeating that little voice in my head….)
Well, I didn't let procrastination overwhelm me, in fact, I started to follow step by step the advice of the course. 
I can't hide that I encountered the first obstacles and difficulties, especially in the research process, so I turned those obstacles into an opportunity, and along with 2 friends (of course superstars 🙂 ) we created FastLien.co An amazing software that solved most of the research process headaches.
It gave me the push I needed, the time spent on research has been totally dropped thanks to FastLien so that I had time to focus on more profitable and important activities.
In December 2019 on the tables of furniture giant IKEA, together with two-course mates I litterly just met I was able to buy my first lot at a tax deed auction. I was so excited! the Tax Deeds business worked! and after only three weeks I won a second auction.
I thought, Wow this is so cool, for the first time I felt I was an entrepreneur, well at the time I was more a landlord, than an entrepreneur because to be the latter I should at least produce some profit, so what to do?
Thanks to the support of Emanuel Wijkhuisen and his staff I began to market the land on different online platforms and testing different strategies: eBay, Facebook Marketplace, Facebook groups, land sale websites, yellow letters, direct contacts, you name it….I've done it all.
Thanks to the time saved with FastLien, I created a nice file, tracking the progress I made, and creating my very own buyers list. In the mean time, I also worked on improving my listings and create other traffic sources. I hired a realtor in Florida to sell my land, and every day I was checking notifications and responding to all the inquiries.
Not a good start
At first, I didn't start out great, eBay gave very few results, only one contact who didn't continue the negotiation and one guy who wanted to mow my lawn…hilarious
After a while, however, requests from interested people started coming in, "Is it still available?" Usually, was how the conversation started, in chat or email, and someone wanted to be called on the phone.
So I said to myself "It works!!! The tax deed lot I bought is good lot if I'm already getting requests, fuck that little voice!". But then, just when things were going the right way, something totally unexpected happened. Covid-19
Positive Thinking
Being an entrepreneur, however, means being able to take the positive part of every situation, and actually, there was one: the emergency had forced us to change our habits and work from home and I was very grateful for that
because that meant I could devote more time to my new tax deed business. Doing research I was improving more and more, looking for new opportunities and studying the market even deeper.
After a few weeks, Covid-19 landed in the USA and believe it or not, the whole real estate market slowed down. Most of the counties didn't publish any more auctions, the investors put on the brakes and private investors were afraid to spend money.
On Saturday before Easter, however, I got a message: "Is still available? Do You speak Spanish?" Fortunatly I lived for sometime in spain and know a bit of spanish.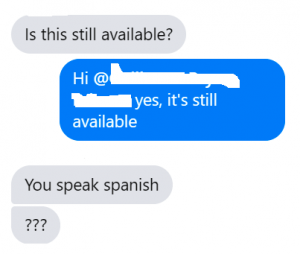 After 2 days I had the signed contract, I couldn't believe it, I had succeeded! Everything seemed even too simple, I told myself… but maybe I was only lucky!
We had agreed that I had to wait until the following Monday to receive the first installment (I sold the lot through owner financing). The conversations with the buyer, until then frequent and friendly, began to diminish, something was wrong, in fact the following Monday payment did not arrive. I tried to contact him, but NOTHING. He didn't reply back to me, I also send an email but NOTHING.
I wrote, chatted, and tried to call him. NOTHING. The man was gone and I ended up with a contract but nothing sold and even starting a lawsuit didn't make that much sense.
"It had to be this way" I told myself, but it wasn't that easy to convince myself.
After a while, the frustration started to fade and thanks to the FastLien project we were always busy with new things: improvements and exciting ideas, our customers loved the software.
So I felt I was still in the right place, an entrepreneur must also know to wait and have patients.
And as it often happens, when you're looking for the least, it's others who are looking for you, and on a hot Friday in July, my friend ROI arrived: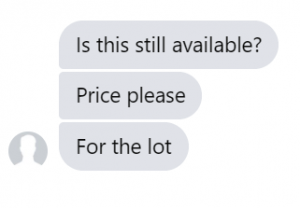 After less than two days I had a new contract signed and the down payment credited to my US bank account!!
My friend ROI, as you all know, stands for "Return Of Investments" and is defined as the index of return on investment. My friend's ROI weighs 168 pounds, which means that I made a profit of 168%.
Not bad for my first Tax deed deal! I opened up myself a nice bottle of wine and toasted to the future. ROI obviously toasted with us. See you soon and I wish you all to know my new friend ROI.
Omar